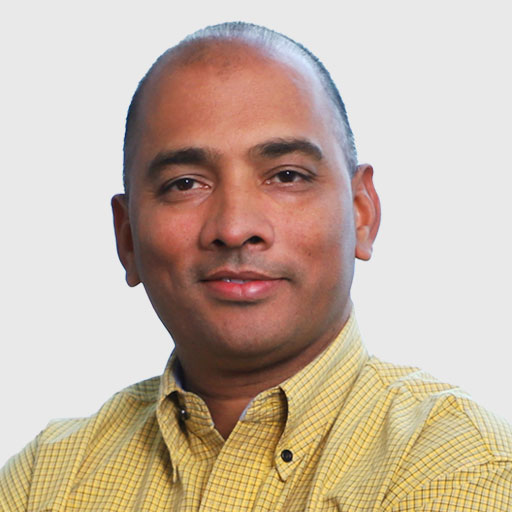 Praveen is responsible for driving software product portfolio and innovation for Business groups that collaborate with SSDI in SHARP. He envisioned and built SSDI, thus has been associated with the company since its inception. He comes with a blend of experience in Electronics, Software and R&D. Prior to SHARP he worked with premier R&D organizations in India and abroad. He has a Bachelor's degree in Electronics and Two Master's degrees in the field of Computer Engineering.
Praveen K
President & CTO
Embedded Software, Cloud Computing & AI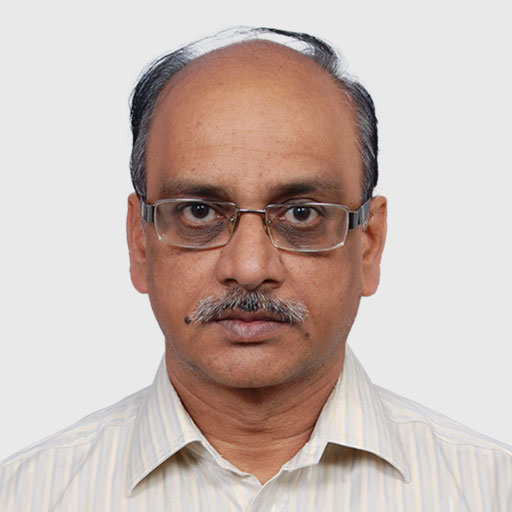 Devaraj is a seasoned and accomplished professional with over three decades of experience in the technology software product development and innovation. He is specialized in document management products. He is responsible for overseeing innovation and product development. He is a leader in managing the strategic direction, organizational development as well as ensuring smooth delivery to customer through efficient.
Devaraj Govindasamy
Senior Director
Smart Document Solutions & Operations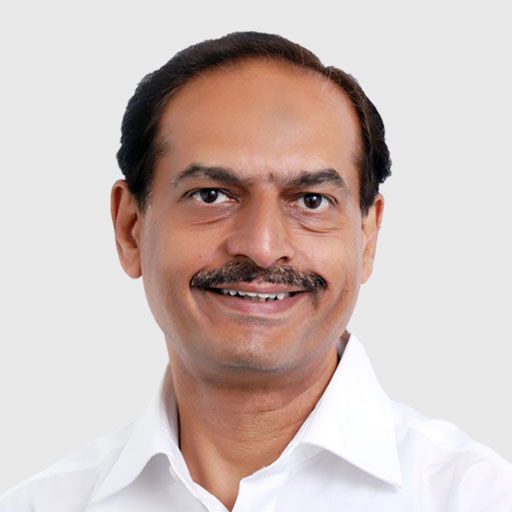 Hemant has impressive track record in Product Engineering Services (PES). He has creative & lateral thinking mind-set, setting up new strategies & planning for digital transformation in new technologies is his passion. He has consistently surpassed expectations, delivering outstanding results & demonstrating exceptional expertise in crafting world-class software solutions. He worked in various functions & leadership roles. He is Electronics Engineer from Pune Univ. MBA from Mumbai Univ. & EGMP from IIM-Bangalore.
Hemant Paithane
Program Director
Cloud Computing & AI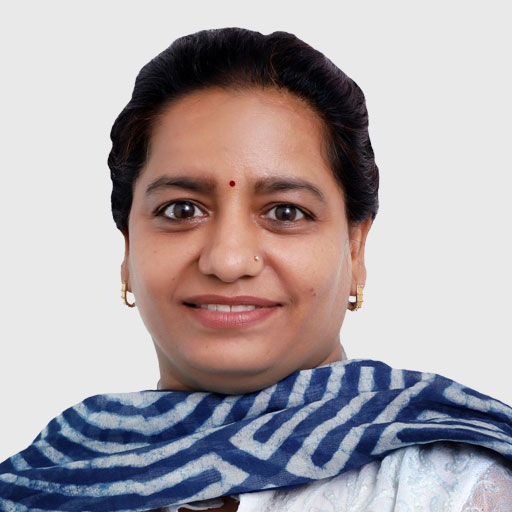 Bhavna Varshney, is an accomplished leader with expertise in Delivery, Product, Testing COE, Quality, People, and Customer management. Skilled in Product testing practices, Automation frameworks, Total Quality Management, and Predictive Metric architectures, Bhavna has successfully led organizational transformations under Six-sigma, CMMI Level 5, and ISO 9001:2015.
Bhavna Varshney
Program Director
Quality & AI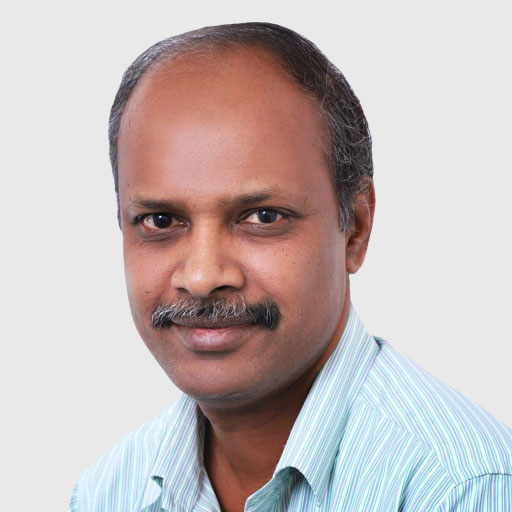 Sankaralingam stands as an epitome of excellence, showcasing an unmatched 33-year track record of remarkable achievements and invaluable contributions in the realm of software solutions and services. Throughout his illustrious career, he has consistently surpassed expectations, delivering outstanding results and demonstrating exceptional expertise in crafting world-class software solutions and services.
Sankaralingam B
Program Director
Digital Transformation Services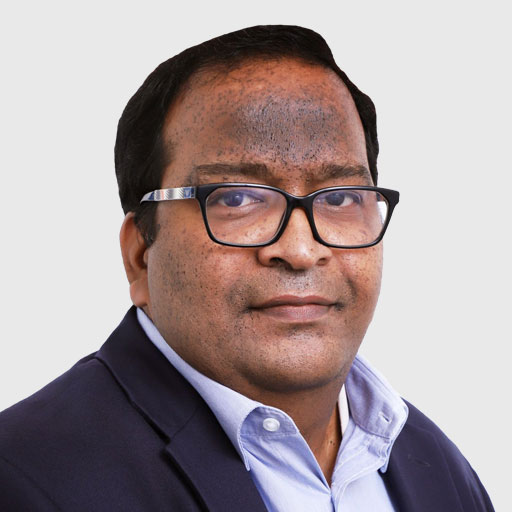 Sudhakar J is the engineering director for Sharp Software Development India (SSDI). In this role, he leads Firmware & Embedded Systems program. SSDI's mission is to be a preferred Software Engineering, Digital Transformation, and Innovation partner to SHARP. As a leader at SSDI, Sudhakar is responsible for driving strategic planning, building & manage technology teams, developing market insights and customer excellence.
Sudhakar Jayanty
Program Director
Embedded Software, Embedded AI & IOT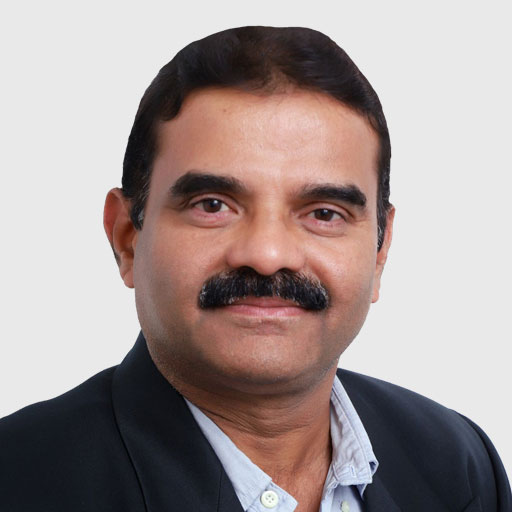 Nagendraswamy Shivaswamy is a Program Director at SHARP Software Development India. A seasoned IT professional with 25+ years of hands-on experience in leading, implementing, and delivering End-to-End software products. He has the overall responsibility for driving visual and smart office products for SHARP. Nagendra has extensive experience in leading digital signage, document, and Interactive software solution for SHARP.
Nagendraswamy S
Program Director
Smart Office & Data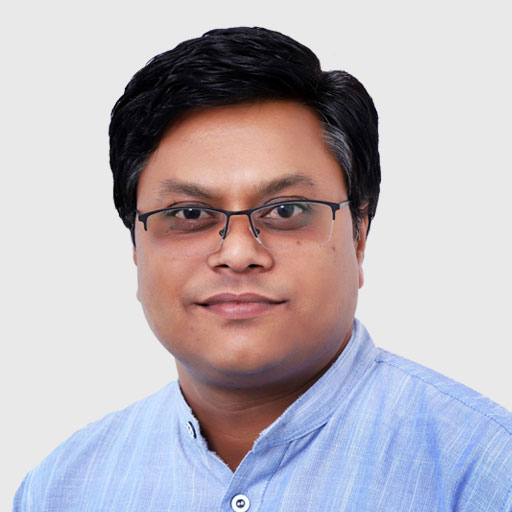 Rajshekhar Desurkar, is a seasoned professional with an exceptional 23-years tenure in software development. His expertise lies in creating world-class software for Device, Document, and Digital Signage Products, while also spearheading impactful Digital Transformation Solutions. Passionate about the latest technologies, Rajshekhar is always eager to explore innovations in Cloud, AI, and ML.
Rajshekhar D
Technology Director
Solutions Architecture (AI, Bigdata, Analytics & UX)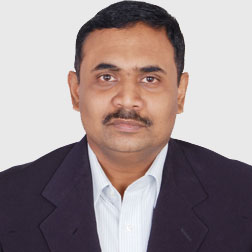 Vijay is the program director at SSDI, a software development subsidiary of SHARP Corporation. He leads the planning, execution, and delivery of document management and mobile projects. Vijay possesses extensive leadership experience and is known for his energy and passion, which he brings to every task he undertakes. He has also been a key enabler in implementation of ISO and CMMI L5 standards.
Vijay Senthil P
Program Director
Mobile Computing & Analytics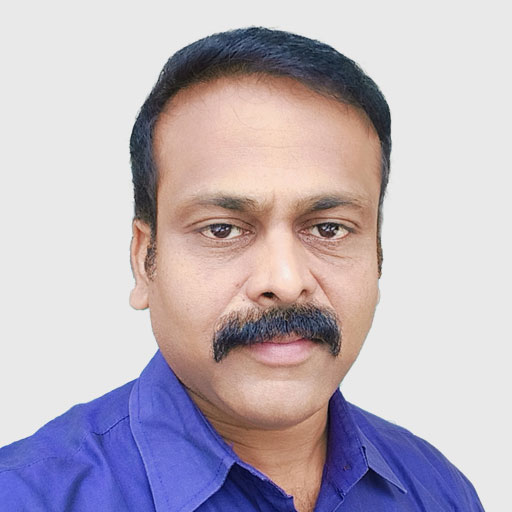 Satish Babu's technical expertise of 20+ years is unparalleled. He has mastered the intricacies of the latest IT trends and best practices, which he expertly leverages to optimize our IT infrastructure and budgets, delivering cost-effective solutions that generate maximum value for the company. One of his notable contributions has been in championing digital transformation within SSDI.
Satish Babu N
Sr. Manager
IT Systems, DevOps and Services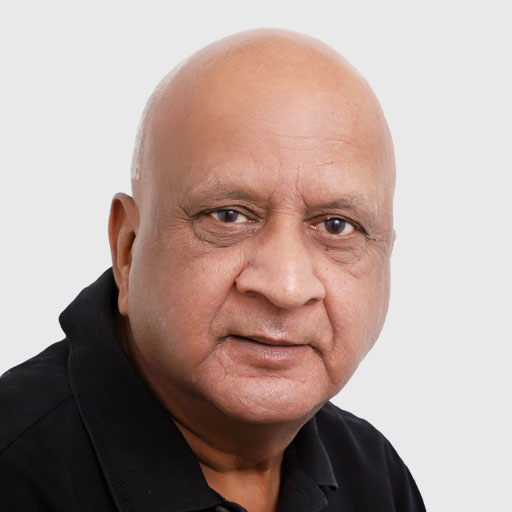 Sudhakar Chaudhri, an IIT Kanpur Graduate, has extensive experience across multiple disciplines including Marketing, Corporate Affairs, Finance and Human Resource management. He has been at leadership positions in multiple organisations, and has been responsible for setting up and nurturing offshore Software Development Centers.
Sudhakar Chaudhri
Program Director
Corporate Affairs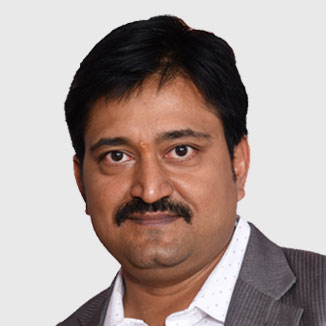 Vadhiraja shoulders significant responsibilities in financial reporting, budget management, and admin operations. With his extensive qualifications, including a Chartered Accountancy and a legal background along with an MBA, he brings a diverse skill set to the role. He has two decades of industry experience and prior managerial positions in accounting and finance. He ensures accurate and reliable financial reporting, a critical aspect of decision-making, investor relations, and compliance.
Vadhiraja B
Sr. Manager
Finance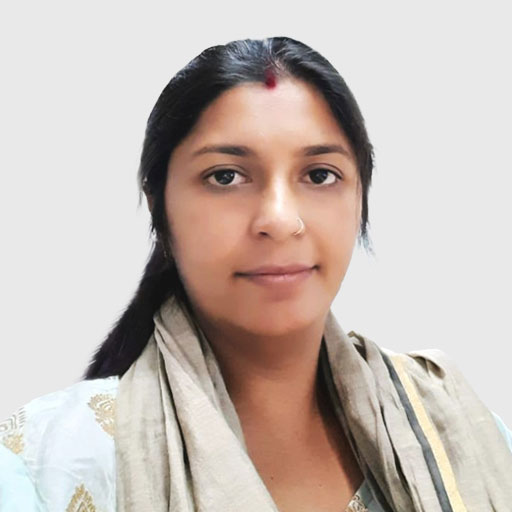 Swetha Chandarana has a remarkable career spanning a decade in the field of Human Resource. Throughout her journey, she has excelled in various HR domains, including Talent Acquisition, Employee Relations, Performance Management & Employee Engagement. She has actively driven organization's Corporate Social Responsibility and represented as Internal committee Member of SHRC.
Swetha Chandarana
Sr. Manager
Human Resources